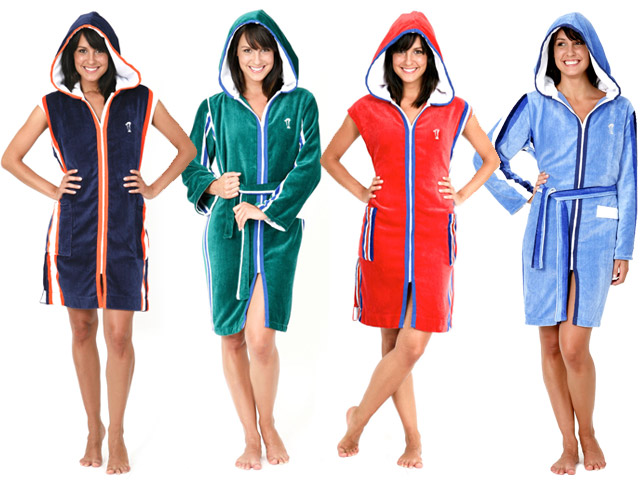 Swim Parkas, Swim Robes & Swim Cover Ups
Welcome water friend! If you are here chances are you enjoy swimming & getting wet like we do. Swimming, diving, water polo, water aerobics, skiing, snorkelling, triathlon, canoeing, kayaking, surfing and bodyboarding, rowing, rafting, wake boarding, SUP, windsurfing, sailing or just hanging out by the backyard pool. Did we miss any? If we missed your sport tell us so we can add it in! The water is a magic place to play, to exercise and to just plain relax. What luck for us that the 70% of the world is covered in water!
Having spent our lives in the water we can reasonably call ourselves experts on the apparel and accessory needs for water activities. There are thousands of great products out there. From swimwear to goggles. From fins to swim bags. But there was one product we needed that we just couldn't find. There were products close to what we were after but they always fell short of our needs and our expectations. So, yes, when we couldn't find them we made them! And they are: Stylish, high quality terry towelling swim parkas & swim robes for women, boys and girls.

If you are anything like us you could really use a swim cover-up that you can wear to and from the water. Granted that these are not that hard to find but the problem is that nearly all of them are not designed
a) for warmth AND ALSO
b) to dry you down after your swim. So they can look great but they fall well short of the functional swim garment you need when you are doing your water thing!

Enter our 100% cotton, terry towelling swim robes & parkas. Where classic cover-ups fail, these swim robes excel. They are made from the finest quality, 100% cotton towelling making them plush, soft, warm and most importantly highly absorbent. Designed and cut by expert pattern makers they also have the shape and style we demand. They have an extra large, fully lined hood. They have a full length zipper in the front. They also have a secure zipped waist pocket plus an additional waist tie. All robe seams are double stitched and fully covered. Hanging tabs are standard. Hems are strong and durable.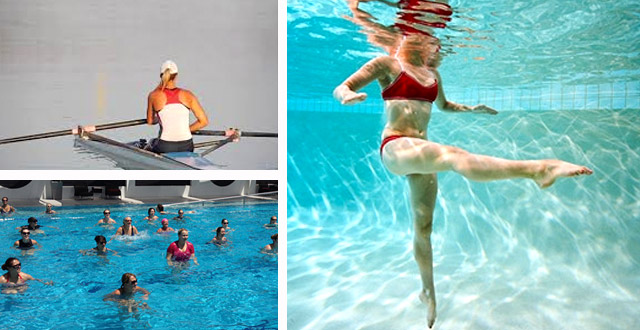 To be honest when we started we were surprised that this type of swim product didn't exist. There are so many women and kids getting in and out of the water every day. Swimmers, rowers, polo players and water aerobics just to name a few. A stylish, functional swim robe and parka is a mandatory for the regular water lover. Having plenty of experience in garment production we decided to invest the time to design and produce a world class swim product for this need. We have honed and refined our ladies swimming robes over many years to be the perfect combination of function and style. They are the must have accessory for all outdoor beach, water sports enthusiasts. The feedback we receive about our robes from our customers is uplifting. Need help finding the right swim robe for you?